Vojislav Milunov, Vršac
My life in the age of Corona
I was not pleased with the declaration of the state of emergency. The feeling is that someone and something is forcing you to change all your habits and way of life. I wasn't scared very much, but I was afraid for my older housemates. Fear of the unknown was present, but not dominant. Seeing that I was helping my family by doing some work for them, it was one of the incentives for me to help my neighbors, and later my fellow citizens. I had no previous experience. This was my first and real experience that I will never forget. Each visit to the address was a new adventure for me. The first meeting with fellow citizens was very exciting for both sides. I hope that soon everything will be over and that we will return to our life habits.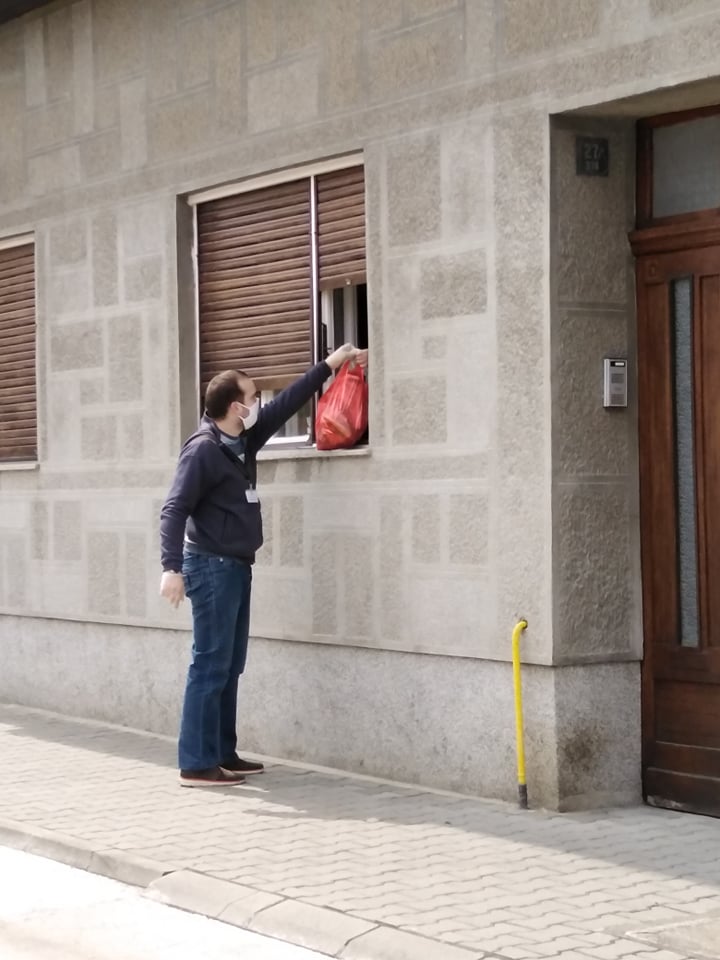 Vojislav Milunov, Vršac
Moj život u doba korone
Proglašenjem vanrednog stanja, nije mi bilo prijatno. Osećaj je  takav da te neko i nešto primoravada menjaš sve svoje navike i način života. Nisam se uplašio jako, ali pribojavao sam se za svoje starije ukućane. Strah od nepoznatog bio je prisutan, ali nije bio dominantan. Uvidevši da pomažem svojim ukućanima time što umesto njih obavljam neke poslove bilo mi je jedan od podstreka da pomažem i komšiji, a kasnije i svojim sugrađanima. Ranija iskustva nisam imao. Ovo mi je bilo prvo i pravo iskustvo koje nikada necu zaboraviti.  Svaki odlazak na adresu za mene je bio jedna nova avantura. Prvi susret sa sugrađanima je bio veoma uzbudljiv za obe strane. Nadam se da će se ubrzo sve završiti i da ćemo se vratit našim životnim navikama.