Tatijana Petrika, Vršac
Life in the age of virus Corona
I first heard about kovidu-19 from various media, but I didn't take it seriously. Even after the virus and the state of emergency, she visited her aunt in Macedonia. I didn't take it seriously, I thought it wouldn't even reach our country … Until that moment, I worked, traveled, attended various conferences both in the country and in neighboring Romania. Until one night when I watched the news on TV and realized that it was really serious and that there was no joke with it. From that moment on, a state of emergency came into force in our country, which meant that there was no socializing, no going out, no going to work … life stopped, it turned 360o. After two days from the introduction of the state of emergency, I was bored at home, so I decided to apply as a volunteer in front of the City of Vrsac. I was thrilled that I could be of use to the elderly and infirm people of my city. The feeling of satisfaction, the rush of emotions, but also the dose of fear, I felt all the time of my volunteer work. The fear I felt was constantly present for that very reason because we didn't know much about the virus. I was glad to see the smiles of older people that someone was coming to their door, that someone was helping them, whether it was walking pets, buying groceries from their favorite supermarket or simply, carrying disinfectants, which we shared. , volunteers of the City of Vršac. Of course, they thanked us with flowers picked from their garden or some chocolate.
I learned that life can change in an instant, that the most important things are when you help a person in need, be it a neighbor, friend, brother, or a stranger who needs help.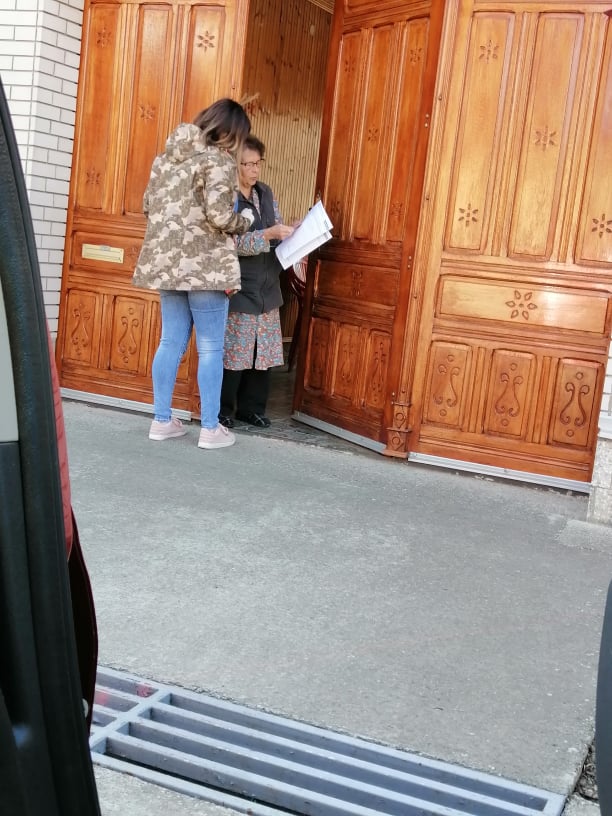 Tatijana Petrika, Vršac
Мој живот у доба Цороне
О ковиду-19 чула сам први пут из разних медија али то нисам схватила озбиљно. Чак сампре вируса и ванредног стања, посетила тетку у Македонији. Нисам схватила озбиљно, мислила сам да неће ни стићи до наше земље… До тог тренутка радила сам, путовала, посетила разне конференције како у земљи, тако и у суседној нам Румунији. Све до једне вечери када сам погледала вести на ТВ-у и схватила да је то заиста озбиљно и да са тим нема шале. Од тог тренутка у нашој је земљи ступало на снагу ванредно стање, што је значило да нема дружења, нема изласка, нема одласка на посао…живот је стао, окренуо се за 360o. После два дана од увођења ванредног стања, било ми је досадно код куће, па сам решила да се пријавим као волонтер испред Града Вршца. Била сам одушевљена да могу бити од користи старијим и изнемоглим особама мог града. Осећај задовољства, налет емоција али и дозу страха осећала сам сво време мог волонтерског рада. Страх који сам осећала био је константно присутан управо из тог разлога јер нисмо много знали о вирусу. Било ми је драго када сам угледала осмехе старијих људи да и њима неко долази на врата, да и њима неко помаже, било да је то шетање кућних љубимаца, куповина намирница из омиљеног им супермаркета или једноставно, ношење средства за дезинфекцију, које смо делили ми, волонтери Града Вршца. Наравно, они су нам се захвалили цвећем убраним из њихове баште или понеком чоколадом.
Научила сам да се живот може променити за трен, да најважније ствари јесу када помогнеш човеку у невољи, било да је то комшија, друг, брат, или непознати човек коме је помоћ потребна.