Advent calender
Adventskalender
Read more about this cultural treasure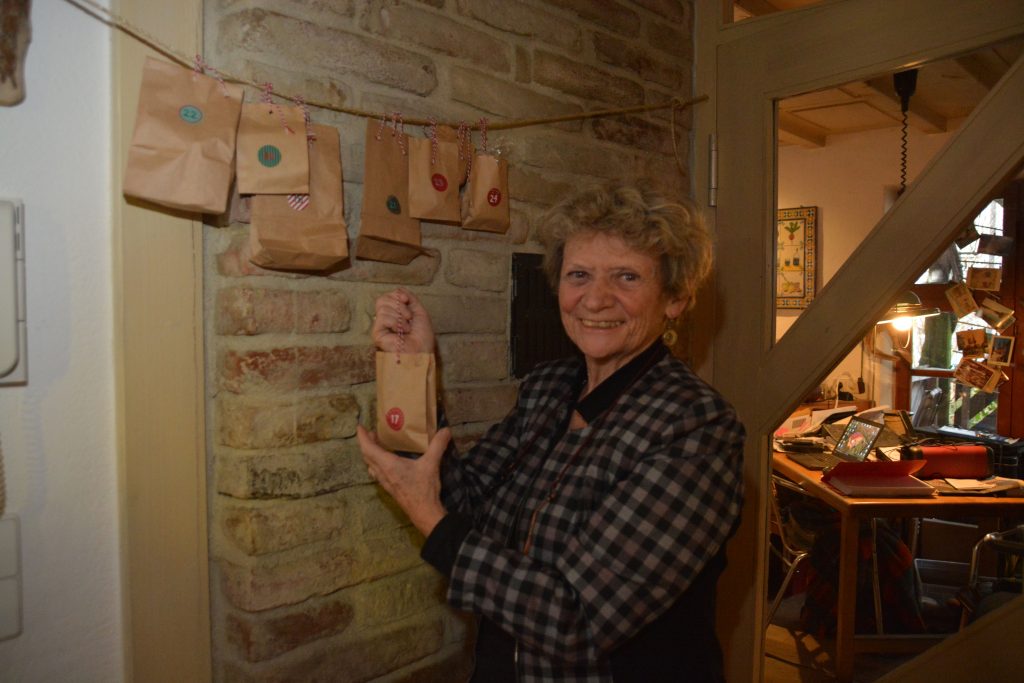 Name: Carmen Stadelhofer
City: Ulm
Country: Germany
Category: Tradition
Description
The Advent calendar is initially a Christian custom and has in German speaking countries a long tradition. It is intended to increase the anticipation and the tension of the children before Christmas celebration. From the 1st of December to the 24th of December every child who has an Advent Calendar is allowed to open one small door every day, namely the door corresponding to the relevant day of the month. Behind them are small pictures or more recently sweets. In our family  we  give today  self-made Advent Calendars with 24 small numbered parcels. Seeing them and unpacking one every day makes me  also as adult looking forward to Chistmas with fun and reminds me of beautiful childhood days.
Intention
This old custom belongs to me like the advent wreath and the Christmas bakery to get in a good mood for Christmas as a festival of peace. Unfortunately this custom has been very commercialized by the chocolate and other industry in the recent years. For this reason I like the self made calendars with twinny gifts. I like also very much the floating calendar existing in some localities today. For this 24 houses or windows are needed. There is a plan who decorate a window for one number of the calendar. Very often this event is joint by a meeting of people, staying for a while together in front of the window, singing Advent songs and taking a hot wine and Christmas cookies together.
Lesen Sie mehr über diesen Kulturschatz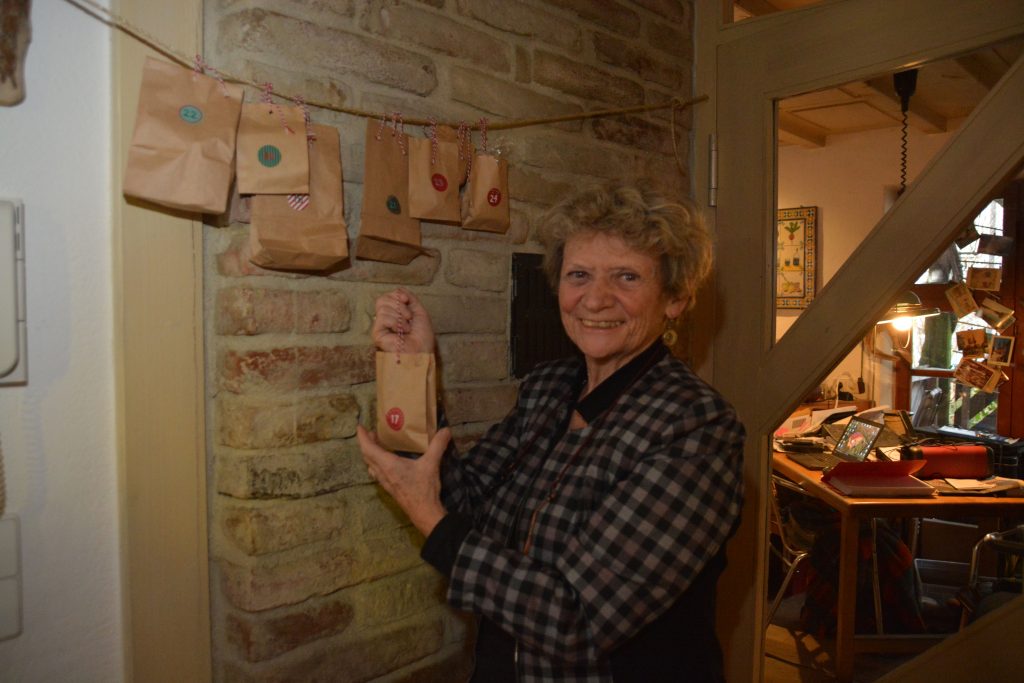 Name: Carmen Stadelhofer
Ort: Ulm
Land: Deutschland
Kategorie: Tradition
Beschreibung
Der Adventskalender ist ursprünglich ein christlicher Brauch, der in den deutschsprachigen Ländern eine lange Tradition hat. Er ist dazu gedacht, die Vorfreude und die Spannung der Kinder auf das Weihnachtsfest zu steigern. Ab dem 1.12. darf jedes Kind, das einen Adventskalender besitzt, bis zum 24.12. täglich das Türchen zum betreffenden Monatstag öffnen. Dahinter befinden sich kleine Bilder oder heutzutage Süßigkeiten. In unserer Familie verschenken wir heute selbstgebastelte Adventskalender mit 24 kleinen nummerierten Päckchen. Die zu sehen und dann jeden Tag eines auszupacken macht mir auch als Erwachsene Vorfreude auf Weihnachten und erinnert an schöne Kindheitstage.
Intention
Dieser alte Brauch gehört für mich wie der Adventskranz und die Weihnachtsbäckerei zur Einstimmung auf Weihnachten als Fest des Friedens. Leider ist dieser Brauch in den letzten Jahren von der Schokoladenindustrie und anderen Industriezweigen sehr kommerzialisiert worden. Deswegen finde ich die selbstgemachten Adventskalender, in denen winzige Geschenke sind, am Schönsten. Sehr schön finde ich auch den wandernden Adventskalender, den es heute an manchen Orten gibt. Dazu werden 24 Häuser oder Fenster benötigt. Es wird ein Plan erstellt, wer an welchem Tag an der Reihe ist, sein geschmücktes Fenster zu öffnen. Oft treffen sich auch Menschen zu einer bestimmten Zeit vor dem geschmückten Fenster, singen ein Adventslied, bei Glühwein und Weihnachtsplätzchen.