IA
IA
Read more about this cultural treasure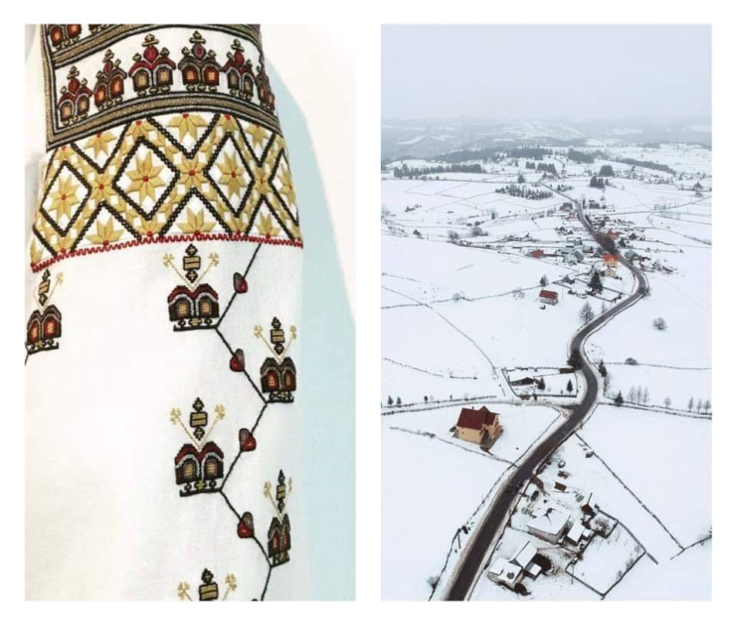 Name: Anca Azoitei
Place: Suceava
Region: Bucovina
Origin: Romania
Category: handicraft
Description
The richly colored and varied shapes of the traditional shirt, IA, had more than an aesthetic significance. The shirt was full of magical symbols meant to ward off the wearer from evil spirits or old women's charms.
Whether it was made of linen or hemp, borangic or silk, the central sign of the shirt was always the cross. The shirts worn by married women differed from those worn by unmarried girls. Married and old women wore shirts with stitches in darker colors, while for the young girls the colors were lighter and brighter.
Intention
"IA reflects the identity of Romanian people. The traditional IA has a significance and value for the Romanian folklore similar to the meaning of the pyramids to Egyptians, cathedrals to French and the dams to the Dutch. IA is one visible and tangible testimony of the village tradition on our land. The Romanian costume takes us out of the field of art and leads us into that of history ", is the description made by the Romanian people in the volume" Romania – From the traditional folk harbor treasure".
Lesen Sie mehr über diesen Kulturschatz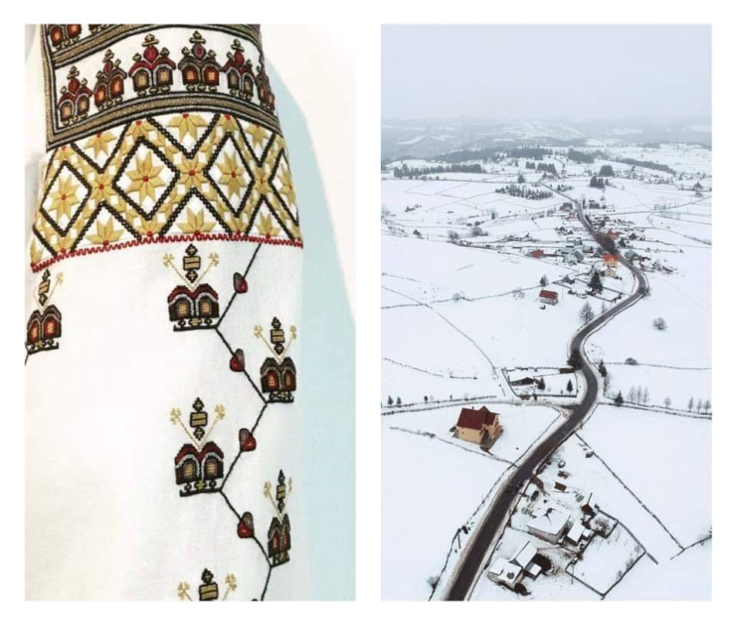 Name: Anca Azoitei
Ort: Suceava
Region: Bucovina
Land: Rumänien
Kategorie: Handarbeit
Beschreibung
Die farbenprächtigen und abwechslungsreichen Formen des Traditionshemdes IA hatten mehr als eine ästhetische Bedeutung. Das Hemd war voller magischer Symbole, die den Träger vor bösen Geistern oder dem Charme alter Frauen schützen sollten.Ob aus Leinen oder Hanf, aus Borang oder Seide, das zentrale Zeichen des Hemdes war immer das Kreuz. Die Hemden der verheirateten Frauen unterschieden sich von denen der unverheirateten Mädchen. Verheiratete und alte Frauen trugen Hemden mit Stichen in dunkleren Farben, während die Farben für die jungen Mädchen heller und heller waren.
Intention
"IA spiegelt die Identität der Rumänen wider. Die traditionelle IA hat eine ähnliche Bedeutung und einen ähnlichen Wert für die rumänische Folklore wie die Pyramiden für die Ägypter, die Kathedralen für die Franzosen und die Dämme für die Holländer. IA ist ein sichtbares und greifbares Zeugnis der Dorftradition auf unserem Land. Die rumänische Tracht entführt uns aus dem Bereich der Kunst und führt uns in den Bereich der Geschichte", beschreibt das rumänische Volk in dem Band "Rumänien – Aus dem traditionellen Volkshafenschatz ".